"Violet electricity crackles through the air as you race towards the ancient artifact. Gazing down into the chasm below, you witness as the flesh of the world pulls away from the bone, revealing an eternity of darkness. Your fellow adventurers are inexorably pulled forward as one by one, they succumb to the great maw. You've entered Rocket League Sideswipe!"
Hear ye, hear ye! Welcome to the most fantastical season of Rocket League Sideswipe in all of recorded history. Getting into the spirit of swords and sorcery, we'll introduce an adventurous Rocket Pass, a new medieval Eggscalibur Arena, and the fabled champion Fennec. Connect your Epic Games Account to earn crossover rewards in Rocket League, survive the randomized insanity of Mutator Madness, then check out fantastical new items in the Item Shop.
Your quest begins today!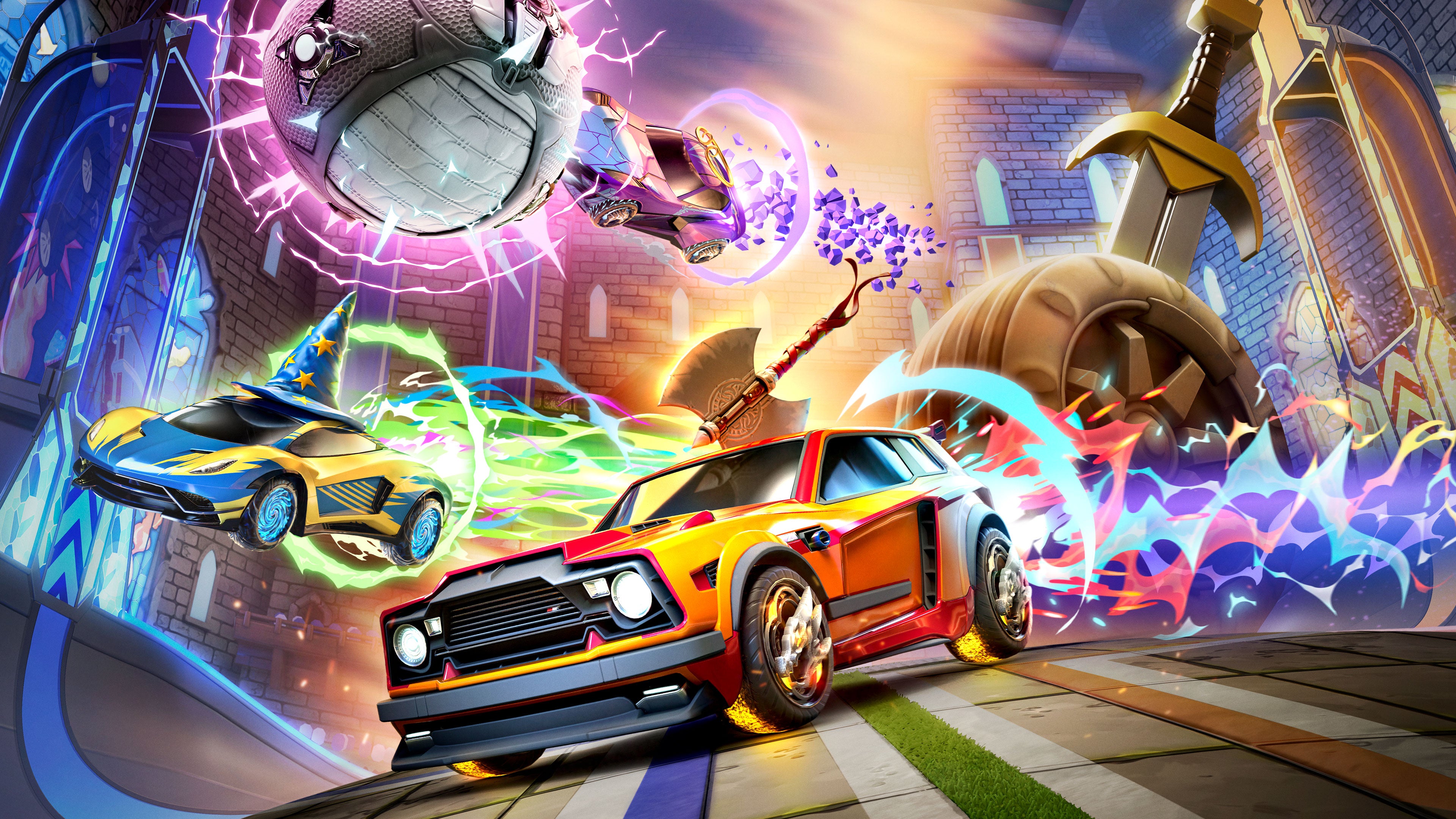 Season 4 Rocket Pass
Behold Eggscalibur, our newest Arena that's a guaranteed critical hit! With stained glass windows and an arching citadel ceiling, this great hall of ball is the perfect place for an epic game of Soccar.
Legendary journeys require epic warriors, and our hero this season is the indomitable Fennec! But a traveler needs to be well equipped, so players can fight through the new Rocket Pass to earn gear. Unlock the Battle Axe Topper to crush your enemies, or use the Magic Missile Boost for an OP mage build. Once you've reached the epic Lv. 50, players can even earn the mythical Quartz Goal Explosion!
Hope you've been saving your coinage, the Season 4 Item Shop will launch with everything a young adventurer needs. Lime Green Draco Wheels, the fabled Sword Banner, magical Sea-nicorn Avatar, and Sky Blue Quasar III Goal Explosion all help customize your character. If your in-game wallet feels a little light, check out the new Daily Challenges to earn some extra SP.
Mutator Madness
Ever wondered what Sideswipe would be like if the ball was a cube? Or what if everyone had an unlimited boost? Well, you won't have to wonder as Mutator Madness rears its many heads! Some settings available for randomization include gravity, ball bounciness, max jump #, ball speed, car size, and more!
This new Game Mode will be played in two weekly phases:
Weekday Phase
Players will queue into Mutator Madness Matches with randomized settings. At the end of the match, players can upvote or downvote the settings according to how they enjoyed it.
Weekend Phase
The Mutator Settings with the most upvotes will be playable throughout the weekend. Players will receive Double XP while playing the weekend Mutator Madness Playlist.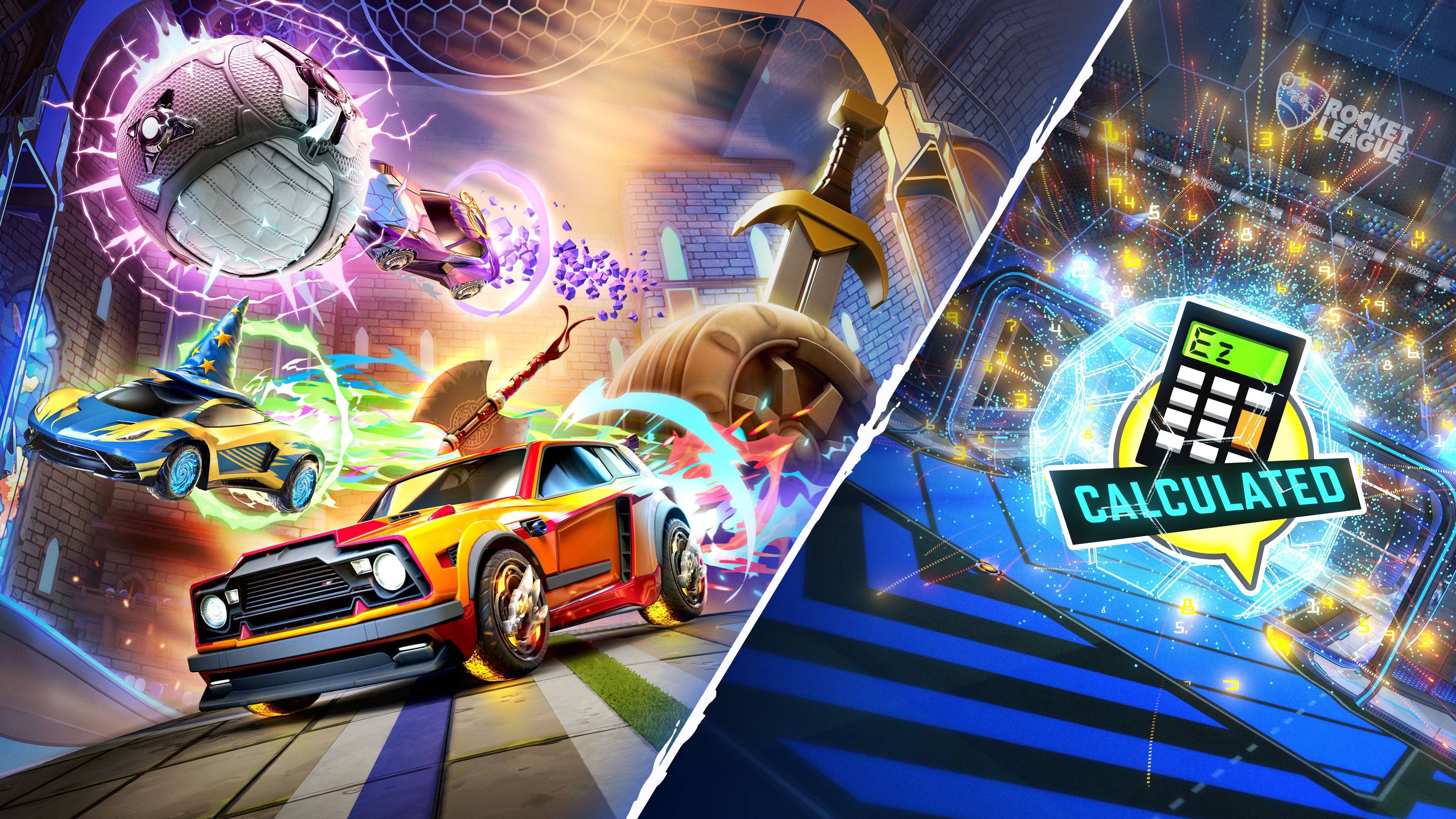 Rocket League Crossover
Unlock rewards in Rocket League by starting up Sideswipe on your mobile device, then log in using your linked Epic Games Account.
Once your account is connected, head to the "Challenges" tab and show off your skills to receive rewards! Earn 5 MVPs in Online Matches for the Calculated Avatar in Sideswipe, or win 20 Online Matches to unlock the Calculated Goal Explosions in both games!
Calculated Goal Explosion (Rocket League)

Calculated Goal Explosion (Sideswipe)

Calculated Avatar (Sideswipe)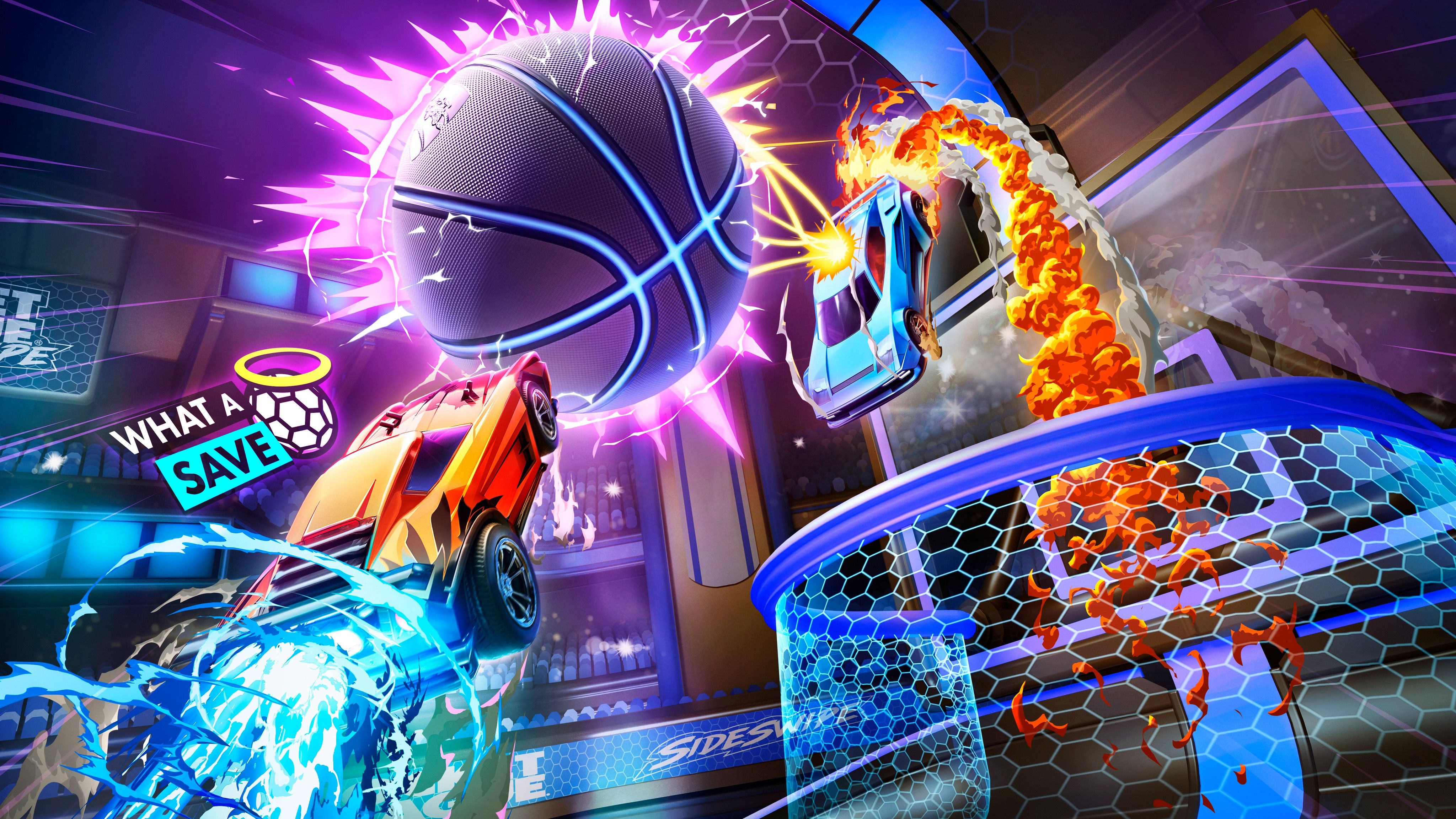 Hoops Returns
3 words: Hoops is back! Hit insane half-court shots, or go for the alley-oop as Sideswipe returns to Dunk House for a limited time. Extra Modes rotate every season, so make sure to play it while it's here.
Round up the party, the adventure begins July 5!