It's a Birthday Bash!
One year of Rocket League Sideswipe means one year of supersonic fun, but there's no need to look back at the past when the future is even more exhilarating! Season 6 brings the game flying forward with a car-filled Rocket Pass, Item Shop refresh, and free Anniversary Gifts. Once you're decked out in birthday gear, try out Heatseeker, the newest Mode in Ranked.
Season 6 brings the party on November 16.
Rev Up Your Rocket Pass
Season 6's Rocket Pass is packed full of all the speed you'll ever need. Right off the bat, players will unlock the supercar-inspired R3MX! As you work your way through the Tiers, two more cars will make their way into your Garage: the old-school Dingo and the luxury powerhouse Maverick G1.
Spooky season might have ended in October, but the ghastly Haunted Hoss Wheels are a perfect fit for anyone who celebrates scares all year long.
Making it to this Season's top Tiers will unlock even more rewards. Reaching Tier 49 unlocks Stormwatch, a billowing Universal Decal that works on every car in your Garage. Tier 50 closes out the Pass with a blast: the Fireworks Goal Explosion!
The Rocket Pass isn't the only place to get sweet new Items. Pick up the Orange Quasar III Goal Explosion and Orange Foam Hat in the Item Shop, or grab a Burnt Sienna version of last Season's Raijin Wheels.

The Gift of… Gifts!
Our cars may fly, but time flies even faster. To celebrate Rocket League Sideswipe's very first anniversary, we're opening presents a little bit early! Players can dress for the occasion with sugar-sweetened Cupcake Wheels and a supersized Birthday Hat Topper. You'll also get the Party Horn Boost, perfect for bringing the birthday ruckus.
For the final Anniversary gift, you'll need to do two things: win 20 Online Matches, and sign into regular ol' Rocket League! By connecting your Rocket League and Rocket League Sideswipe Accounts, you'll then be able to unlock the Octopus Banner in both games.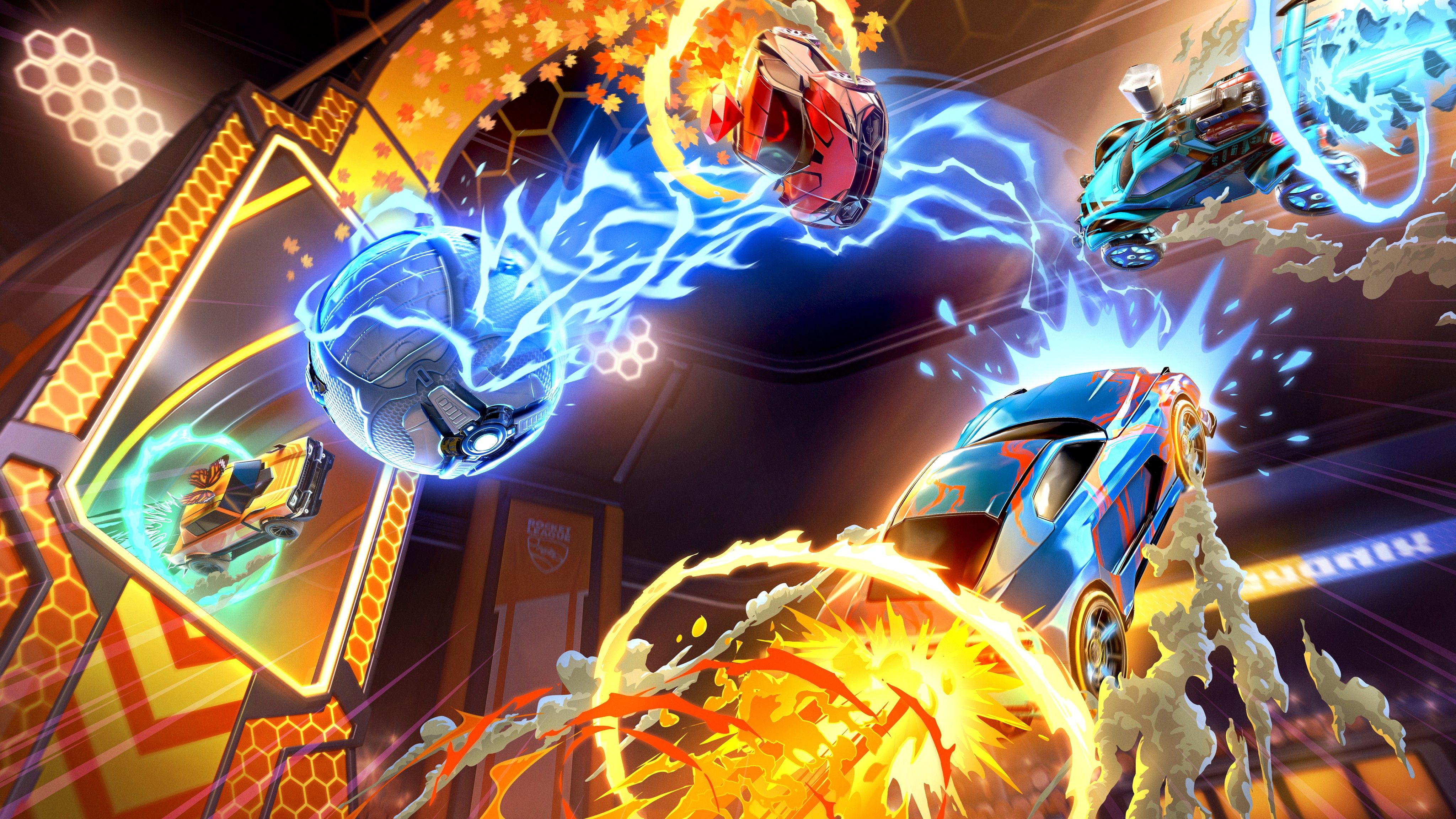 No Aim? No Problem.
In the fiery spirit of competition, a new Mode is coming to Ranked—Heatseeker! In this incendiary Mode, simply touching the ball will cause it to home in on your opponent's goal at high speed. Although this makes it easy to go on the offensive, you'll have to be careful: if your opponent hits the ball or it bounces off the back wall, the ball will rocket back toward your own goal instead!
After getting the hang of this homing effect, you'll need to master another new feature: Collisions. This setting allows cars to bump into each other, just like in the original Rocket League. Though there won't be any Demolitions, using Collisions can completely turn the tide of a game by knocking your opponent out of position.
Mutator Madness will also add collisions to its list of Mutator Settings, so be sure to check out the craziness.
Season 6 races into the game on November 16!