Good Things Come In Season Threes
Welcome to Season 3! Get ready to rethink your teamwork as we bring 3v3 to Rocket League Sideswipe for the first time, introduce exciting new Rocket Pass Rewards, take a look into Spectator Mode, and finally, announce the Season Rewards from Season 2. Let's dive into the details!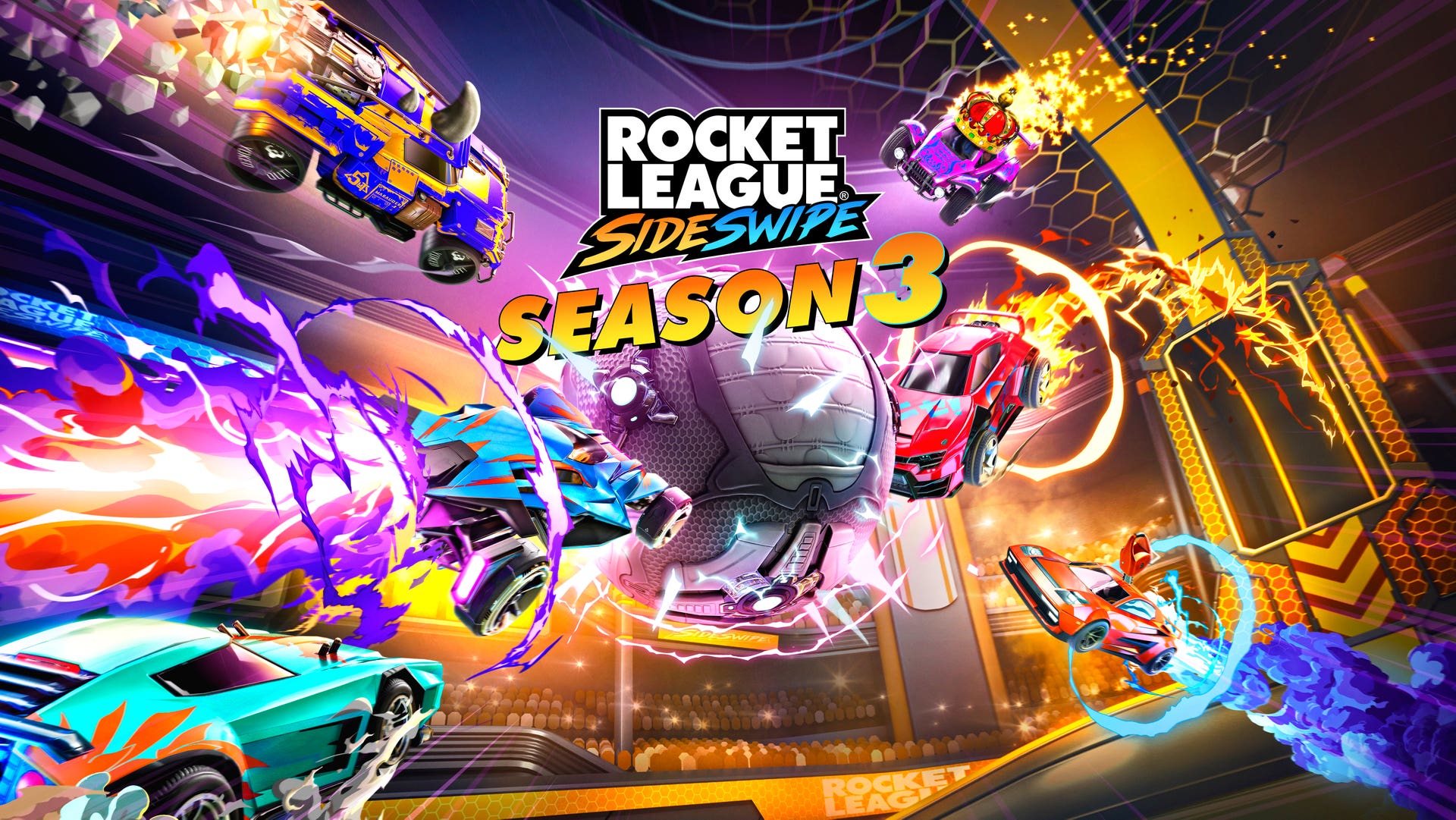 Player 3 Has Entered The Game
With Volleyball rotating out, the format that started it all in Rocket League makes its Sideswipe debut! Threes is a new 3v3 mode where you and 5 other players battle it out in one of our most exciting updates yet. To accommodate the extra players, we've added a new Longfield Arena and offscreen indicators so you can always keep an eye on your teammates. This mode is guaranteed to put your teamwork and strategic thinking to the test.
Rocket Pass 3
A new season means new Rocket Pass rewards! We're introducing three cars to the Sideswipe Roster this season: Marauder, Mantis, and Takumi. Spruce up your new ride with updated Rocket Pass Rewards including the Yoked1K Wheels for heavy lifters, or the vicious Lv 50 Force Razor Goal Explosion. Spent all your SP on mystery items? New Season Challenges will help keep both your wallet and Garage fully stocked.
Spectator Mode
Want to take your game to the next level? Now it's easier than ever to analyze Private Matches from the sidelines with Spectator Mode. Doubling as a powerful new tool for content creators, we can't wait to see what you create!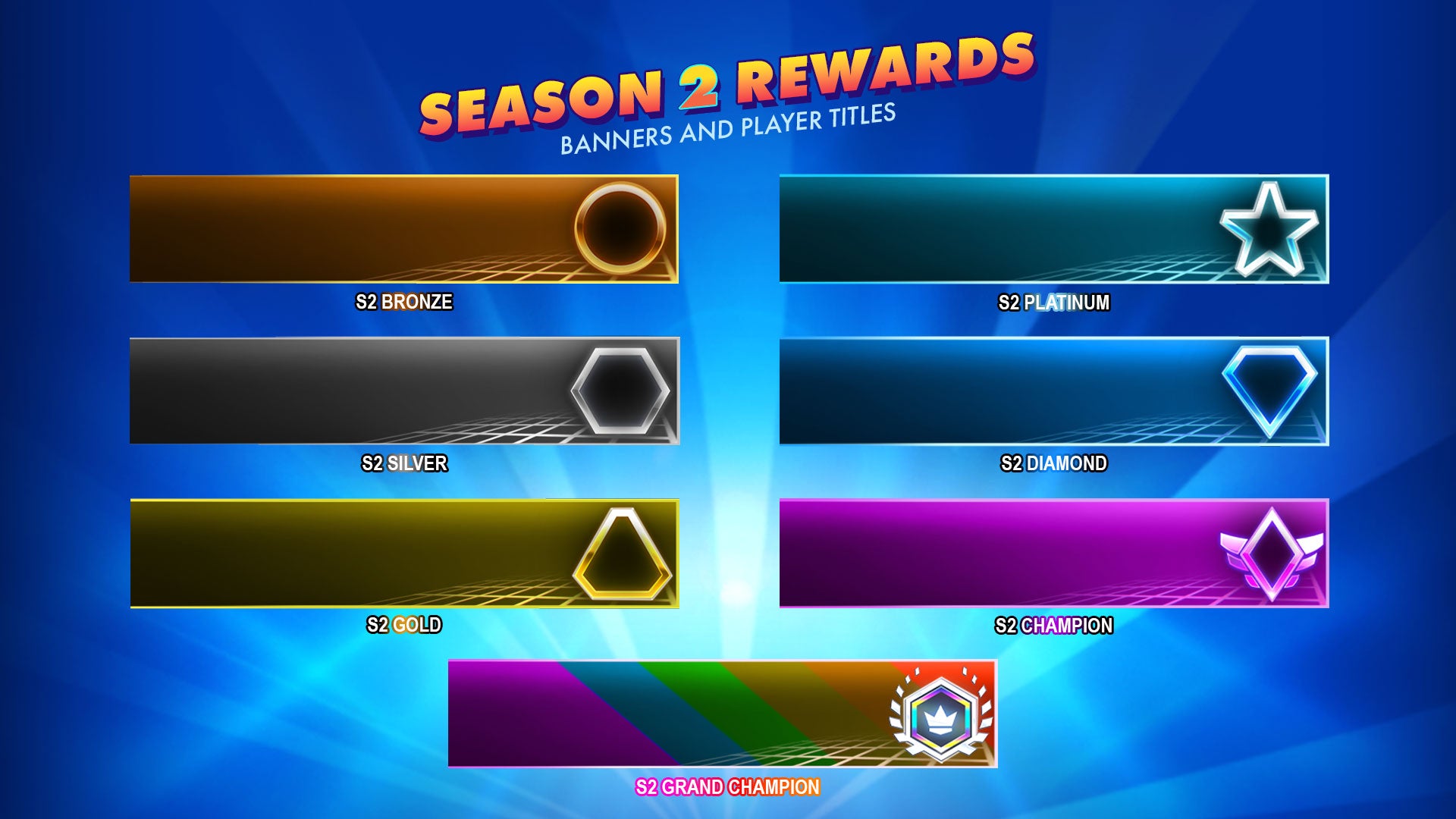 Season 2 Rewards
Season 2 is ending, but your glory will live on forever. Players will receive season-exclusive Banners based on their peak rank during Season 2. Rewards may take a short time to appear in your Garage following Season 3's launch.
Season 3 is available now! Download Rocket League Sideswipe today on iOS and Android.