This Arena Ain't Big Enough For The Six of Us
Ready to take your skills to the next level? Play a wild game of Ranked 3v3, or check out refreshed Item Shop content and Season Challenges. Jump into Season 11 today!
Ranked 3v3
The Rocket League mode that started it all is back. Put your teamwork to the ultimate test while six players Boost around the Arena simultaneously. To make room for these bigger teams, Ranked 3v3 is played on the extra-jumbo-sized Longfield Arena. Practicing your passing and dribbling skills can be a complete game-changer when you need to cover the longer distance between goals. Just don't be afraid to carry it across the Arena when you've got that perfect opening!
Season Updates
With a new Season comes an Item Shop rotation! Unleash cyberpunk fury with the Cobalt Takumi Car, or satisfy your sweet tooth with the donut-powered Forest Green Dunker Goal Explosion. If you're ready to take retro to the next level, go fully ancient with the sarcophagus-emblazoned Purple Afterlife Dominus Decal.
The Item Shop isn't the only thing getting a refresh, as new Seasonal Challenges will hit the scene. With thousands of XP up for grabs, you'll be racing through the Rocket Pass in no time! Make sure to keep completing your Weekly and Daily Challenges to earn SP and Tokens.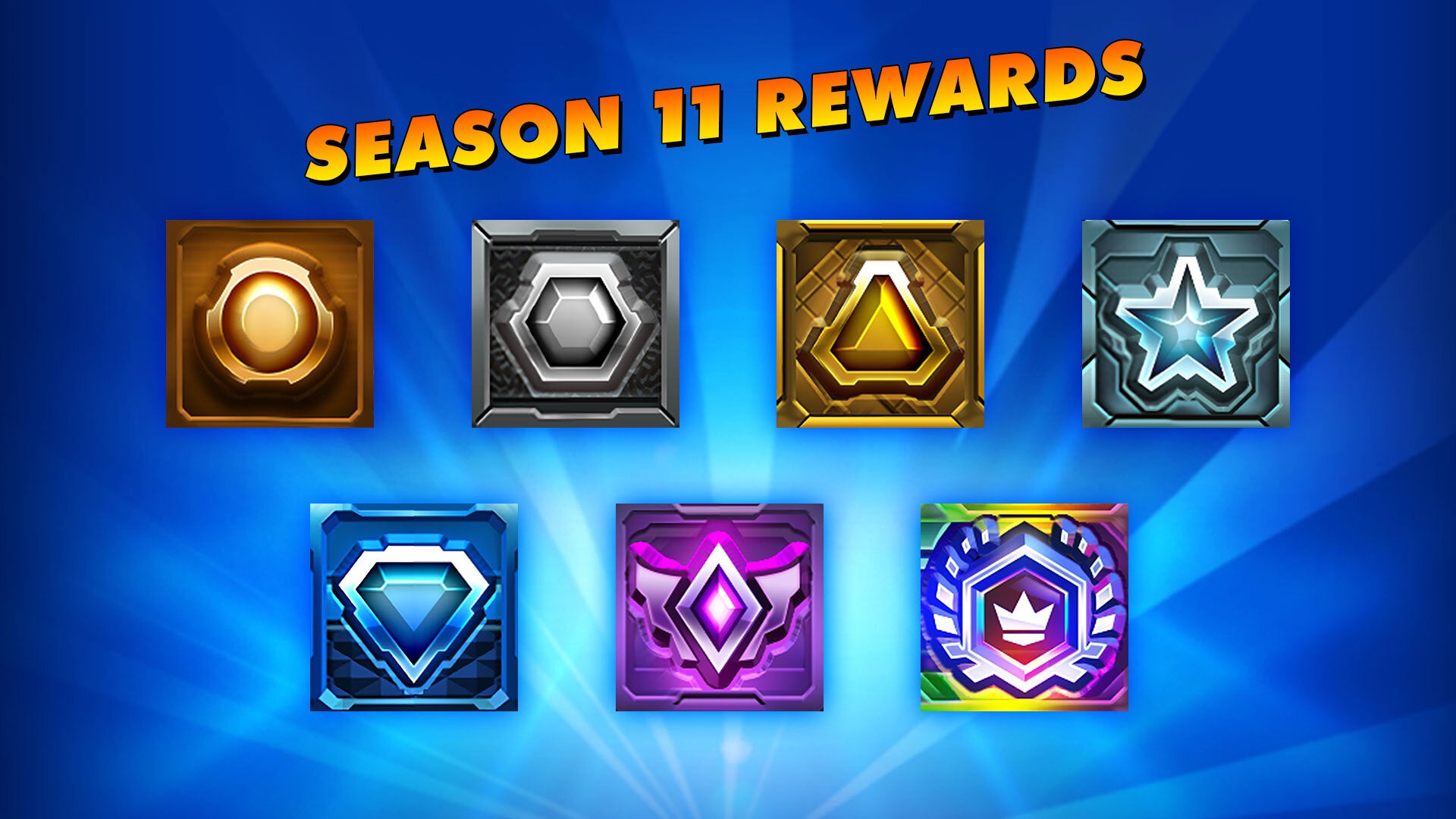 Season 11 Rewards
Season 11 Rewards are the perfect match for last Season's Player Banners. These Avatars will show off your skills for all to see. As always, Season Rewards will be awarded at the end of the Season based on your peak rank and will only be available in Season 11.
Can't wait? You don't have to. Season 11 begins today!