Drink plenty of water and prepare your thumbs because Season 9 just entered the building! Bump your way back into Volleyball Mode, rank up for rewards, and get ready to conquer the Arena all Season long.
Season 9
The bell has rung, and now it's time to flood the Item Shop with content! Complete the refreshed Weekly, Monthly, and Seasonal Challenge to collect huge amounts of XP, then go on a Rocket Pass–opening frenzy.
Head over to the Item Shop and grab the deadly sweet Pink Reaper Goal Explosion. Or, if you're looking for something a little different when you score, make sure to snag the Black Atomic Blip Goal Explosion. You can also change up your ride for Season 9 with the futuristic Saffron Masamune.
Ranked Volleyball
Ready to bump, set, and spike your way to the top? Volleyball Mode is back and ready to play. The goals have vanished from the Arena, and now players will score points by smashing the ball down onto their opponent's side of the floor. But first, you'll need some serious airtime to get the ball over the net. This 2v2 mode will put your team mechanics to the test as you invent unique strategies and discover new ways to play. Don't forget that Extra Modes rotate every season, so master your serve while it's in season!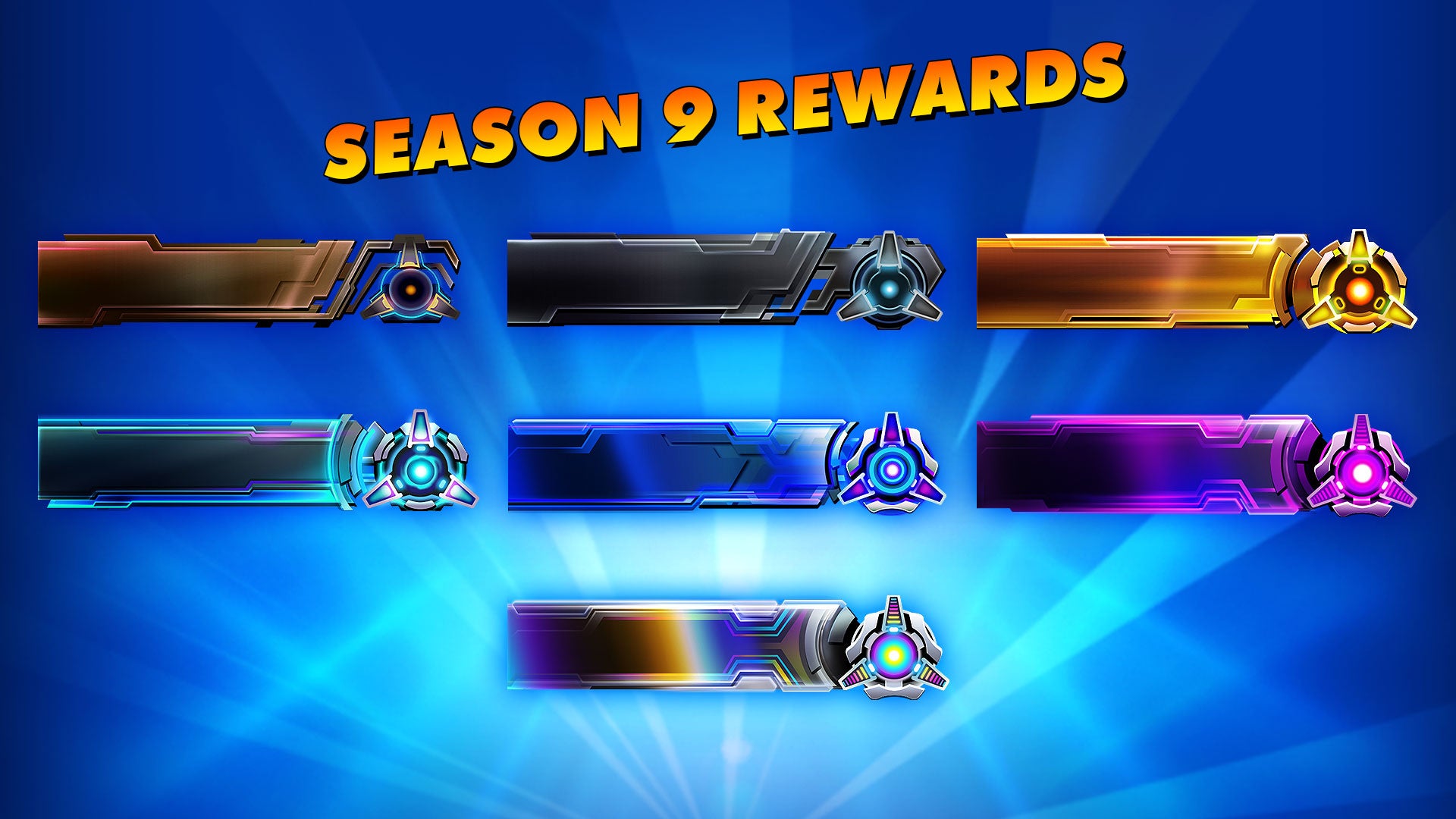 Spoils of the Season
Last Season, we released Rocket Ball–inspired Avatars as Season Rewards. For Season 9, we'll be continuing the theme, and players will receive matching Banners based on their peak rank during Season 9. You can only earn them this Season, so get to practicing!


Get your foot on the gas—Season 9 begins today and runs until July 17.